Golfers have a tendency to become very brand loyal with their golf equipment.
The more time you spend playing the game, the more you will realize how certain golf club brands align with certain player types.
As a PGA Professional, I noticed that once people stuck to their brand, they had a hard time changing.
If you haven't quite found the brands for yourgolf club that most closely aligns with your goals as a player, this list should help.
This is a recap of all of the best brands for your golf club on the market and one of our favorite products from each. 
At A Glance: Our Top 5 Picks for Golf Club Brands On The Market In 2023
Quick Summary: Our Top Picks For Golf Club Brands On The Market In 2023
IMAGE
PRODUCT

Best For Short Game

Options for the highest handicappers
More control over short shots
Offers some impressive iron, hybrid, and driver choices

CHECK PRICE ON AMAZON →

Best For Mid To Low Handicaps

Particular attention to the players with the lowest handicaps
Appealing look and feel
Very thin and impressive club design

CHECK PRICE ON AMAZON →

Best for Average Golfer

For all handicap levels
Incorporated Artificial Intelligence
Quality and longevity

CHECK PRICE ON AMAZON →

Best For Speed and Distance

Speed Pocket technology
Spider putter is quite impressive
Good speed and distance

CHECK PRICE ON AMAZON →

Best Value

Make a very high-quality product
Ability to purchase with custom settings
Very fair prices

CHECK PRICE ON AMAZON →

Best for The Feel Player

Great feel
Ball will perform well if hit correctly
Blade style is very thin, very precise

CHECK PRICE ON AMAZON →

Best Putting

Specializes in all things putters
Partial graphite, partially steel putter shaft
Perfect mix of weight and feel in putting stroke

CHECK PRICE ON AMAZON →

Best for Quality

Well known for its fitting technology
Good for shorter or taller than an average golfer
Have an option for the high, mid, and low handicappers

CHECK PRICE ON AMAZON →

Best Cheap Golf Club Brand

Affordable for mid to high handicappers and beginners
Come with everything from a driver down to a putter
High quality, and built to last

CHECK PRICE ON AMAZON →

Best for Women And Seniors

Well known for their Baffler technology
Brand known for speed
Track your progress and see where your game is heading

CHECK PRICE ON AMAZON →
---
Best For Short Game
The Cleveland wedges are some of the best that golf has ever seen. No other brand makes as many wedges for as many player types as the Cleveland Golf company.
We love the fact that there are options for the highest handicappers to improve their short game, as well as the lowest.
Chipping, pitching, and shots around the green are all things that no golfer has completely mastered. Cleveland helps the average golfer feel like they have some more control over their short shots.
Many golf club manufacturers release just one wedge each year. Cleveland puts out several that will appeal to a wide range of handicaps.
In addition to making the best wedge, Cleveland also offers some impressive iron, hybrid, and driver choices. They are quite well known for their hybrid irons that have made senior golfers happy for many years.
If you wanted the Masters in 2021, you would have likely seen Hideki Matsuyama playing with Cleveland wedges. Certainly, if the Cleveland golf company can make wedges good enough for players on the PGA Tour, it will work for us amateurs as well.
In addition to Matsuyama, Keegan Bradley and J.B. Holmes also play with Cleveland products.
---
Best For Mid To Low Handicaps
Titleist has always paid particular attention to the players with the lowest handicaps.
In recent years they have started to add some game improvement irons to their choices. This has helped the golf clubs appeal to a wider range of players. 
It is the look and feel that makes these Titleist golf clubs more appealing to the mid to low handicaps when it comes to golf equipment. From the top-down, you will have a very thin and impressive club design.
Forgiveness is not always the strong point for Titleist. These clubs won't be an excellent choice for a beginner or those that don't want to work the ball or control their ball flight.
The adjustability and range in the new Titleist TS lineup of drivers are quite impressive.
Let's not forget that the Scotty Cameron brand is also part of Titleist. Clearly, the Titleist brand is well equipped to help you lower your golf score.
Titleist is one of the most popular golf club brands because of the products that they offer their players. When it comes to feel and high end performance, Titleist really leads the way.
Two of the top players with Titleist in their bag include Justin Thomas and Jordan Spieth. Both of these impressive young players feel quite strongly about the Titleist brand.
---
Best for Average Golfer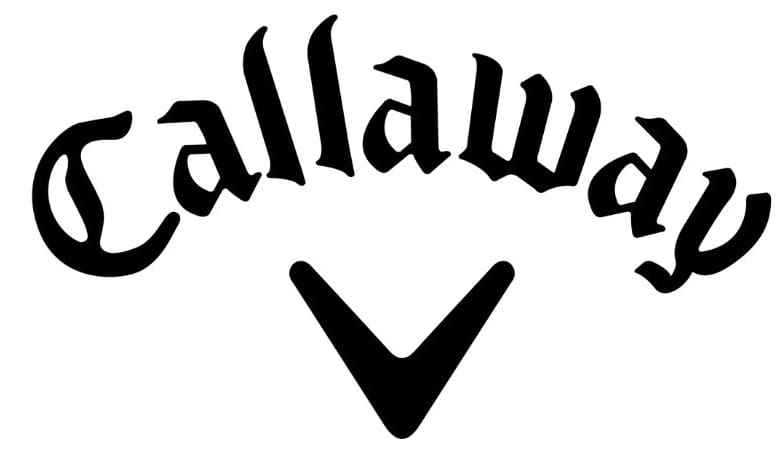 Callaway golf seems to understand what the average player needs. Their new line of Mavrik clubs has incorporated Artificial Intelligence to help players start to enjoy their golf game truly.
Although Callaway makes golf clubs for all handicap levels, their best technology is for those that need both distance and forgiveness.
Callaway has been the average golfer favorite since the release of their Big Bertha products years ago. What players love about these clubs is that you won't have to spend all day on the range to learn to hit them properly.
If you play golf once a week, your clubs will be there to help you get the ball in the air and down the fairway.
In addition to golf clubs, Callaway makes just about any golf product that you could ever want. From their drivers, irons, golf balls choices to their umbrellas, you will always find quality and longevity with the Callaway products.
Callaway sponsors several players on the PGA Tour, LPGA Tour, and Champions Tour. Probably the most recognized Callaway spokesperson of all time is Phil Mickelson.
With Callaway doing such a great job of making the game of golf fair for all players, Phil couldn't be a better guy to represent the company. So many players can relate to Phil and the way he plays the game of golf.
---
Best For Speed and Distance

TaylorMade is all about their speed. They want to give players clubs that have lots of speed. Clubhead speed and ball speed are going to help promote increased distances on shots.
TaylorMade has been on this speed kick for the last few years with their Speed Pocket technology.
There are many well known professional golfers that are sponsored by TaylorMade clubs. Dustin Johnson was a very successful player this year, and he is using TaylorMade equipment.
Although the drivers and fairway woods are where we think TaylorMade is the strongest, the Spider putter is also quite impressive.
It's nice that this company can stretch from tee to green and still give golfers what they need to lower their scores.
When you think of TaylorMade, you likely think of speed and distance. The players on the PGA Tour that are known for length are often playing with some TaylorMade golf clubs in their bag.
When you look at Dustin Johnson and Collin Morikawa, you can tell that their golf swings are all about power, strength, and stability.
---
Best Value

Tour Edge is a golf manufacturer that flies under the radar. You likely won't be seeing commercials or getting emails about the latest Tour Edge release; however, this brand has a very strong and loyal customer base.
The Tour Edge products typically come in two different models.
At any given time, there will be a model designed for the player that needs forgiveness and one for the player that wants to feel. This is a smaller company compared to other brands for your golf club, but they make a very high-quality product. 
One of the best things about the Tour Edge golf clubs is the ability to purchase them with custom settings. Custom golf irons and drivers can get very expensive.
However, the Tour Edge brand doe a great job of offering custom iron sets at very fair prices. Tour Edge is the choice if you want impressive technology with lower prices than the rest of the golf industry.
---
Best for The Feel Player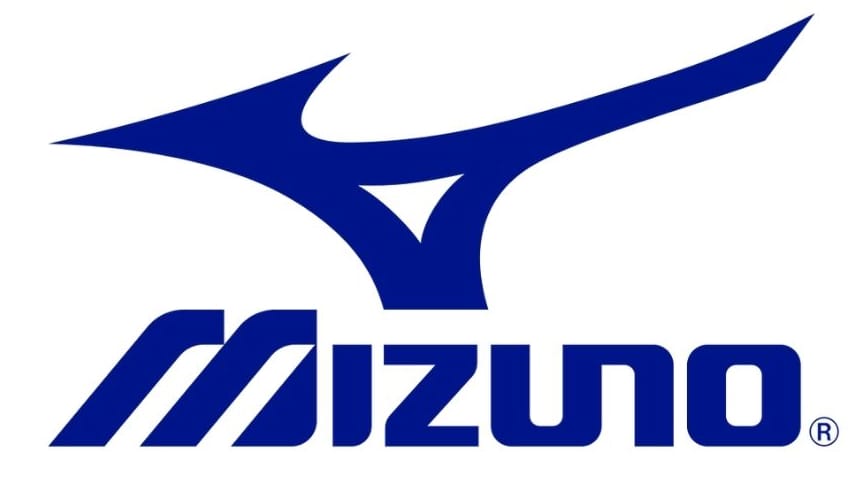 Mizuno golf clubs are typically thought of as a better player's golf brand. The reason that Mizuno gets this name as the better players club is because all of the clubs have a great feel.
This means that when you hit the ball correctly, the ball will perform well. When you miss your shot a bit, the Mizuno iron will give you the feedback you need to fix your mistake.
Mizuno golf iron blades have long been thought of as the best irons in golf. The blade style is very thin, very precise, and gives a golfer ultimate control over their shots.
Of course, Mizuno was very well aware that a blade type golf club would not work for all golf players.
In the recent iron releases, Mizuno has started taking this blade style and making it more and more of a game-improvement club.
The new HMB irons are a bit of a blade mixed with a hybrid. This is allowing players of all handicaps to have access to the pure feel of Mizuno.
As most players will tell you, the better feel a brand has; the more expensive their products are going to be. The Mizuno golf company certainly charges top dollar for their irons and wedges.
However, we can say without a doubt that this will be money very well spent.
As great as the Mizuno irons are for feel and performance, they are not necessarily known as well on the PGA Tour. Players that like the blade type irons that Mizuno produces tend to go to Titleist for their products.
However, Mizuno does have Luke Donald currently using their clubs out there on the PGA Tour. Over time we are expecting to see more and more Japanese forged irons make their way to the PGA (Professional Golfers' Association of America) Tour.
---
Best Putting


The golf putter is potentially the most important club in the bag. Without our putters, we have no way to get the golf ball into the hole.
The Odyssey brand specializes in all things putters. By narrowing their focus to this one thing, Odyssey is highly capable of bringing the best putter options to the market.
Odyssey has now taken their putter technology to a level that no other golf brands have tried. They released the new Stroke Lab series that has partial graphite, partially steel putter shaft.
This shaft is built for payers to have the perfect mix of weight and feel in their putting stroke.
The impressive line of Odyssey putters will help golfers regardless of their putting stroke.
Whether you take the club straight back and straight through or have a more arc style stroke, the Odyssey brand will have options that can work for you.
Many times golfers on the PGA Tour do not have to use a putter to match the rest of the clubs in the bag. This leaves golfers open to a wide range of products and they can choose something that works well for their game.
Many golfers tend to go to the Odyssey putter because of all that it has to offer. Lately Xander Schauffle has been on fire using the Odyssey putter.
---
Best for Quality

When we talked about golfers being loyal to a brand, Ping was one of the major golf club brands we were talking about. Ping golfers seldom leave once they are sold on the Ping product.
Ping is very well known for its fitting technology. In fact, if you are shorter or taller than an average golfer, you should be considering the Ping golf clubs.
Ping tends to release new irons and drivers a bit slower than other golf club brands. They have a slightly more limited product selection. However, they almost always have an option for the high, mid, and low handicappers.
Some of the latest Ping releases, the G410, and the G425, have higher ball speeds than any other drivers or irons on the market.
Another unique thing that the Ping brand does is they have started with the adjustable putter length.
Many golfers have a hard time deciding on the perfect length putter. With the new Ping series putters, you won't have to. Indeed, this is some impressive and advanced technology.
Ping products have a very distinct feel. As a whole, this brand takes quite a bit of pride in the materials they use and the way the products are manufactured.
Some golfers will describe a Ping iron's feel as being softer and more receptive than other irons on the market. As many will describe, it's just a Ping thing!
If you watched Stewart Cink win his last event it may have inspired you put a Ping club in your bag. In addition to Stewart Cink, Cameron Champ and Bubba Watson are also playing with Ping golf clubs.
Ping has a certain style and branding and it takes a special player to put their products in the bag. However, as they say with Ping, once you start using a Ping its hard to go back to any other iron.
---
Best Cheap Golf Club Brand

Golf is widely thought of as one of the most expensive sports to play. By the time you pay for best golf balls, golf clubs, clothing, and then your greens fees, you will have spent quite a bit of money.
The good news is that golf does not have to be all that expensive.
The Wilson golf brand helps to make the game affordable for mid to high handicappers and beginners. Perhaps the thing that the Wilson brand is best known for is their complete package sets.
These complete sets are built with the new golfer in mind. They have everything from a driver down to a putter, and they even come with a golf bag.
The individual components of these affordable golf clubs are high quality, and they are built to last. It can be both expensive and challenging for a beginner to try and put a complete set together; however, Wilson makes it manageable.
Wilson makes some impressive fairway woods, drivers, and even iron sets in addition to the complete sets. If you want a putter that looks like the top names, at a fraction of the cost, the Wilson products will do the trick.
---
Best for Women And Seniors

Last but certainly not least on our list of the best golf club brands is Cobra. Cobra Golf has come a long way in the last few years.
Although we rated this company as the best for the women and senior golfers, any golfer can truly find a Cobra product that they will benefit from using.
Cobra was well known for their Baffler technology in years past that helped players hit shots from the rough with lots of height and distance.
This Baffler technology has evolved and improved, and it is still very much a high quality choice for a majority of golfers.
The latest golf irons and drivers from Cobra are the Speedzone series. This Speedzone helps Cobra compete with other manufacturers from a ball speed perspective.
Once thought of as the brand for forgiveness, Cobra is rebranding to be known as a brand known for speed.
Another great thing about the Cobra brand is the dedication and attention to tracking your own golf game. With the Cobra Connect Technology, you can track your progress and see where your game is heading.
If your handicap is headed up or down, you will have a general idea of what is causing it. Having this type of insight and information into your game certainly helps to get a head start at improving.
The most notable golfers that play with Cobra golf clubs are Bryson DeChambaeu and Ricki Fowler. Both of these golfers are crowd favorites and are great ambassadors for Cobra.
If you have any interest in playing Cobra products, watch the way that Bryson uses them for a round and you will clearly see the speed and performance that you can get from these high performing clubs.
---
Conclusion
Hopefully, this list of the best golf club brands has helped open your eyes to your choices on the market. It is truly impossible to say that one brand is better than another.
Each of these best golf club brands brings unique products and technology to the market. Although most players are going to be brand loyal, take a look at what other golf club brands are offering.
It's certainly acceptable to play a set of irons from one brand and a driver from another.
Unless you are a professional with a golf club equipment contract, get out there and experiment with some new golf club brands and choices this season.