Are you someone that still likes a classic look on a driver? The new designs with all of their aerodynamics, power slots, and speed injection just seem like more than you need.
Are you also tired of paying $500 plus for the latest and greatest models? Only to find out that did not help your game all that much.
The TaylorMade RBZ Black Driver may be a club for you to consider.
TaylorMade RBZ Black Driver Review
The Rocketballz products were designed to help golfers keep the ball straight enough to stay in the fairway, while also promoting some decent ball speed.
These clubs were built to give players confidence and be easy to control. The RBZ Driver does all of these things, and even low handicap players are looking to this golf club as a solid piece of equipment to help their game.
The RBZ Black is a 460cc Titanium headed driver designed for higher launch and low spin. This club also features an adjustable loft sleeve and a premium shaft offering, all for less than $200.
Seems too good to be true but it's not. This TaylorMade RBZ Driver review will try to break down both the positives and negatives.
Skilled Golf also has a detail article on the Best Driver Shafts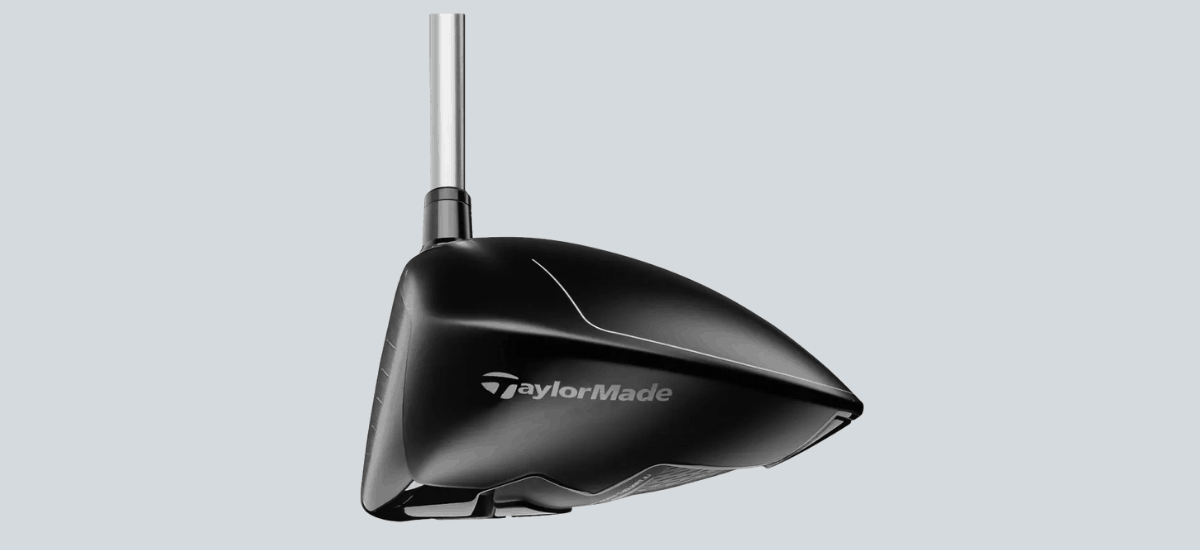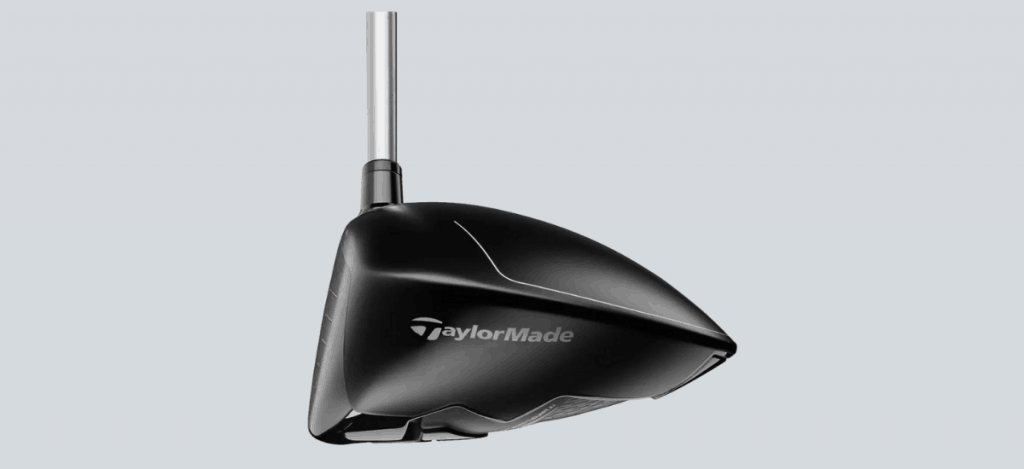 Key Features
It comes with 12 different lofts, lie angle, and face angles
You can easily adjust to having a driver that fits your needs
Higher ball speeds than previous models
Large club face for a better sweet spot
Built for all handicaps, especially higher handicaps
Lower center of gravity
High launch, yet low spin
Features and Benefits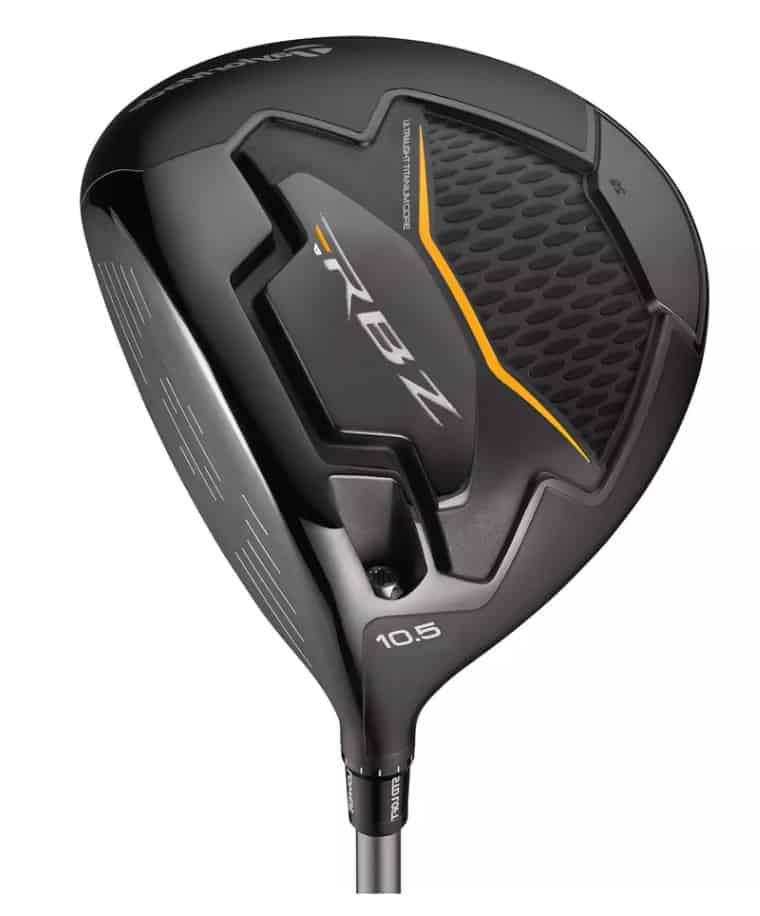 Player Handicap
This driver is technically designed for the mid to high handicap player. It has the forgiveness and distance that these players are seeking.
The interesting thing about this RBZ is that its classic look has been attracting some lower handicap players that are on a budget.
If you are a lower handicap player that doesn't want to jump on board with each release that Taylormade puts on the market, this is a great option to consider.
The stock shaft offering will not work great for very fast swing speed so keep that in mind.
Adjustability
Almost all the best drivers on the market have some type of an adjustable club head. This RBZ Black is no exception.
Featuring the TaylorMade adjustable loft sleeve in the hosel this club can be adjusted for both loft and lie. Allowing you to choose your optimal ball flight.
Many of the newer drivers on the market also feature an adjustable center of gravity, this RBZ does not.
Shaft Options
Since this TaylorMade RBZ Is no longer being produced it is only available with one stock shaft. The shaft is a premium Matrix White Tie 55 Gram. The shaft will produce a mid to high launch and it's rather light to increase swing speed.
It's hard to find this Driver in an X Shaft so if you have some fast swing speeds it's important to look for a heavier driver to accommodate your needs.
One of the negatives to buying a driver that is no longer being manufactured is that although you can choose between senior, regular and stiff shaft you can't choose the technology that fits your game exactly.
The Rocketballz Driver is designed for a certain player if you are that player you are in luck! If not, you may need to consider another option or look at replacing the shaft at some point.
Look/Sound/Feel
Potentially the best thing about the Taylormade Driver RBZ is the Look, Sound, and Feel. (aside from the price!)
If you like the Burner Driver that Taylormade put out many years ago you will love this TaylorMade Rocketballz. TaylorMade as a company tries to put out solid hitting, long, titanium options to fit a wide customer base.
Sometimes the drivers end up looking a little funky and people will look for something simpler, this TaylorMade Rocketballz is that simple classic look with a great sound.
Distance
If you have read any other driver review we have done you know that ball speed is the name of the game when it comes to distance.
This TaylorMade Rocketballz was designed with speed pocket technology to help increase distance.
If you are looking for the most advanced performance on the market you will need to look at a different Driver. There is a reason the TaylorMade M5 and M6 are priced closer to $500 than $200.
They are longer but it's not always necessary for the average golfer to have an additional ten yards it their drives are straight, they stay in the fairway and they save $300!
Appearance
The way that a driver looks is going to impact a player's confidence. The better looking a golf driver is, the more chance you will have to feel like you can hit it far and straight. Looking at the golf driver with the black carbon crown, you will also have an easier time aiming at the club.
The black crown creates a contrast that players can use to help ensure that the face is pointing the proper way towards the target. Overall the appearance of the black satin club head of the RBZ Driver is something that many players find to be attractive and classic looking.
Forgiveness
Anytime you combine an adjustable clubhead, with a lightweight titanium clubhead and a Matrix White Tie 55 gram shaft you are going to see a great deal of forgiveness.
The clubhead has some detailing done to help improve alignment and keep you hitting the ball towards your target.
Many amateur players forget the importance of alignment, no matter how advanced this technology gets there are still some things that are up to the golfer and their swing!
Price
If you are looking for a good golf driver without having to break the bank, this is a great option to consider.
---
Who Would Benefit From Using The TaylorMade RBZ Black Driver?
Golfers that have a higher handicap and are interested in longer, straighter, and higher golf drivers will enjoy the TaylorMade RBZ Black Driver. With the RBZ Black, you can expect much more forgiveness than previous Burner Drivers from TaylorMade.
In addition, the RBZ Black driver can work for a beginner golfer. For a beginner golfer, a large sweet spot, high launch, and higher ball speed are all essential features to consider.
Alternatives
The M2 Driver is a newer release than the Rocketballz driver series put out by TaylorMade. With each new release, the company claims more distance and more forgiveness.
I have to admit, I do think the M2 is a bit longer than this RBZ. The M2 has dropped considerably in price since it was released and now it can compete from a pricing standpoint as well.
The M2 features a large sweet spot and improvements on that speed pocket technology. It is (similar to the Rocketballz Driver) an option that even a low handicap customer can consider. The M2 is also quite lite making is a good option for a senior player as well.
When you are comparing the RBZ to the TaylorMade M2 you are finding a very comparable model, when you compare the RBZ to the newer M5 and M6 the differences are significant.
Read our TaylorMade M2 Driver review.
---
Some people are rating this the best Driver of 2019. I can't say that I disagree. I love the wide range of players that this club can work for.
Since it has many stock shaft offerings, adjustability for the center of gravity as well as loft and launch, this club can be set to work for any golfer out there.
The look of this one is going to be a little less traditional than the RBZ Black but it will still have that sleek black look to it.
The CNC Milled face on this F9 has led to an increase in precision when manufacturing the sweet spot on the clubface. This Driver is one of the best on the market and Cobra doesn't often get enough credit for its advancements in technology.
The ball speeds coming off of the F9 as compared to the RBZ are very likely going to be higher.
The price point was considerably higher but has started to drop as Cobra is releasing a new line in early January 2020.
Read our Cobra F9 Speedback review
---
The Callaway X Hot Driver is not one that you hear about as often as the Epic Flash or the Rogue. It is a less expensive, less technologically advanced option put out by Callaway.
The Callaway X Hot Driver is very forgiving, it is hot off the clubface and comes with the VFT Face technology. VFT stands for Variable Face Thickness, making the clubface the exact thickness it needs to be in the sweet spot of the club.
The X Hot Driver is a very similar price point to the RBZ and the M2 and it comes with an adjustable lie angle.
This will allow you to open or close the clubface to help with a slice or a hook, however the loft is not adjustable. Keep this in mind when purchasing this club so that you end up with an option that suits you properly.
Read our Callaway X Hot Driver review.
---
Frequently Asked Questions
What does RBZ stand for?
TaylorMade RBZ stands for Rocketballz technology. Each TaylorMade line of clubs that comes out has a new name that represents what the club is capable of. With the TaylorMade RBZ, you can expect to get plenty of distance. This line was released prior to the SIM line from TaylorMade.
Taylormade RBZ vs M2 Irons how do they compare?
The TaylorMade RBZ irons were released before the M2, and they are slightly more forgiving than the M2 irons. The M series from TaylorMade was very high-performing and gave players a wide range of benefits. The great thing about the M series compared to the RBZ is that there are options for many players.
What year is the Taylormade RBZ Black Driver?
The original release of the TaylorMade RBZ driver was in 2012. This is quite some time ago, but technology has improved greatly since then. The TaylorMade RBZ Black Driver is an affordable option that many golfers find to still have relevant technology.
Why does the RBZ's speed pocket promote high launch and low spin?
The higher launch and low spin combination will result in much more distance. Lower spin also helps forgiveness increase as the slice and hook do not tend to be as bad with a low spin golf driver.
What is the warranty on this driver?
Most golf drivers come with a warranty against any kind of issues with the club head in the first year that they are on the market. If you break the golf shaft, you are likely not going to have that covered. The warranty on the golf driver does not cover something that you have done to the driver yourself; the clubhead is only for manufacturers' defects.
Conclusion
I'm sure many of you can relate to this.
When I play my best golf it's because the club and I feel like friends. Not only do I feel like I have complete control over the golf club, but I know how it will respond to both good and bad shots.
In some strange way, I almost feel like I had a part in designing the club.
Now, sometimes this is a $500 club and sometimes it is a $200 club. That doesn't matter. The key idea with the game of golf is getting something that looks and feels good to you.
As we discussed with this TaylorMade RBZ driver review there are plenty of good things about this club that makes it an option for a wide range of players.
As far as a technology upgrade from something like a Burner Driver, this is a perfect option to consider. Is it going to perform as strongly as the M5 or M6
Most likely not. The question becomes, do you need all that the M5 and M6 offer. If golf is your passion and you play 4 times a week, certainly the investment seems warranted.