Do you miss the days when the putter was one of the cheapest clubs in your bag? When for the price of a round or two of golf, you could equip yourself with a brand new piece of equipment, sure to shave a few strokes off.
Well, unfortunately, things have changed, and now putters, regardless of the model, can sell for some astronomical numbers.
A putter is used more times than any other club in your golf bag. Spending money on a putter is worth it, but the good news is that Cleveland has come up with some options that are both high performing and cost-effective.
They may not be as technologically advanced as far as shaft and milling technology, but you will be pleasantly surprised by this series of putters.
In this Cleveland Huntington Beach putter review, we will break down what makes this putter enjoyable and why it may or may not be an excellent addition to your golf bag.
Features and Benefits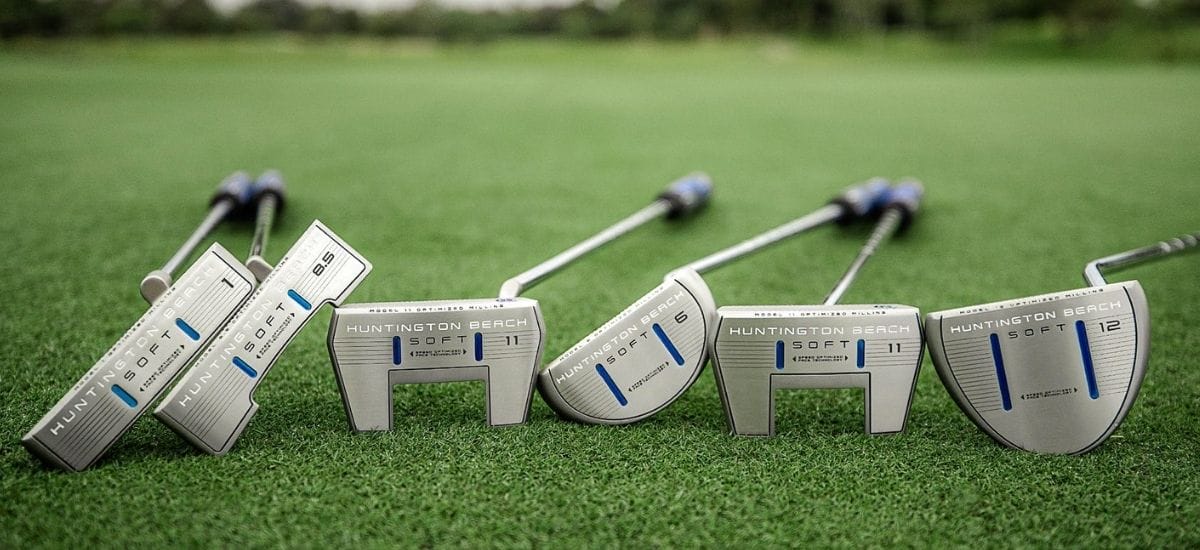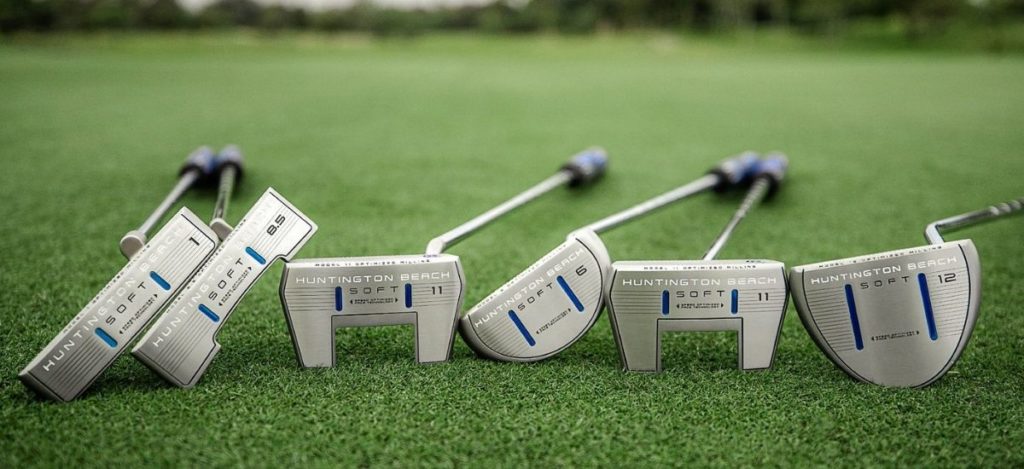 Player Level
Regardless of your handicap, there is a Huntington Beach Soft putter that will work for your game. There are both mallet, blade, and non-traditional style heads.
If you are looking for soft feel coming off of the clubface, there is an entire line of Soft Feel Putters by Cleveland as well.
Read our – S7K Putter Review: Pros, Cons, Features
Lower handicap players may look for a more expensive, tour-proven model, but it's not to say that Huntington Beach is not capable of some outstanding results.
Shaft
Traditional steel shaft on these putters, not as much has been done for shaft optimization like you will see on the Odyssey Stroke Lab series.
Look/Sound/Feel
The face of the Huntington Beach Cleveland putter is precision milled for softer and more consistent roll. This milling pattern is used across the entire series of putters, and the 304 stainless steel provides excellent feel.
If you are a golfer that does not like an insert on a putter head, the Cleveland Huntington beach Soft putter is a great option.
The 304 stainless used in these putters is confirmed to be about 50% softer than the 17-4 stainless that was used in the past. A softer feel on a putter head can help if you are playing on faster greens and need a bit of finesse on shorter putts.
The Huntington Beach Soft is available in about eight different styles. Although these putters are not widely used on tour, each design is based on a model that is being used and played on tour.
Cleveland Golf is known for being a mid to high handicapper brand with lots of forgiveness and distance. When it comes to putters, Clevelands goal has been to work towards helping players develop and maintain a consistent feel.
Forgiveness
The Huntington Beach Soft putters were designed with forgiveness and consistency in mind. When it comes to putting, especially for the mid to high handicap players, there needs to be a certain amount of room for a mis-hit.
Part of why we love this putter for the mid handicapper is because it does not have an insert.
There is a large sweet spot, which will perform better if used consistently, but you can miss-hit this putter and still get a decent result.
Price
This series of Cleveland golf putters are one of the most affordable available in the world of golf. The Cleveland golf Huntington beach series released at a low price point and has only continued to drop since then.
If you want something that is a fair value and will help you to lower your scores on the golf course the Cleveland Huntington Beach Soft is the way to go.
Our Favorite Huntington Beach Soft Putters
There are some great Cleveland HB Soft putters on the market. It can be hard to decide which of these putters are going to be best for your game.
We have chosen a few of our favorites to help make this decision a bit easier for you.
---
---
---
---
Alternatives
If you are not yet sold that these Huntington Beach Soft putters are for you, there are a few other options to consider.
Our favorite choice is the Frontline Series because it has the same versatility and range of possibilities as this series.
If you didn't think it was possible to get an Odyssey for about the same price as the Cleveland putters, you are wrong. When it comes to finding a deal on an Odyssey, you have to look at the more simple designs and choose something a few years older.
The Odyssey White Hot Pro 2.0 is a forgiving blade-style putter with an insert. If the Stainless steel clubface that the Cleveland golf putters offer is not for you, this Odyssey may be worth looking into.
The sound on this putter is a bit improved from the Cleveland putter, but it's certainly not something that sets it apart enough to say no to the Cleveland golf Huntington beach.
---
If you are looking for a real value brand and the Huntington Beach is a bit more than you wanted to spend, it may make sense to consider the Pinemeadow PGX putter.
This is a simple mallet design putter with excellent alignment lines on it. If you struggle with a consistent putting stroke, this putter can help you gain some confidence.
This PGX is available for about a third of the price of Huntington Beach, but we cannot confidently say that the feel and sound are as good.
Read our Pinemeadow PGX Putter review.
---
The Frontline series of putters are the newest release from Cleveland. There are some similarities between this set and the Cleveland putters Huntington beach. For starters, they are available in about seven different tour proved designs.
In our review of the Cleveland Huntington Beach Soft putter, we mentioned the milling pattern on the stainless steel head to help with feel and consistency. The Frontline putters do have an insert, and they are built for consistent roll.
The Frontline putters retail for quite a bit higher than the other putters we discussed in this review. With their black finish and the improved feel, there is some real value in this Frontline option.
---
Conclusion
In our Cleveland Huntington Beach Soft putter review, we tried to show you the versatility and performance that this beach collection offers.
With a stainless steel milled face and no inserts to worry about, this one is a keeper. The clubhead designs you can choose from will help you with alignment and personal preference as far as a top-down view is concerned.
Regardless of your handicap, these putters sure are worth trying, and they can be ordered custom to precisely fit your needs.