Does the thought of a putter costing as much as a brand new driver bother you? Are you tired of having to spend a paycheck just to help you get the golf ball in the hole a little faster?
If this is you, Pinemeadow Golf has got you covered. Pinemeadow is known for being a budget-friendly brand.
The majority of their putter models are built to look like high-end brand name putters. You will get the style, the look, and some of the feel for a fraction of the cost.
In this Pinemeadow PGX Putter review, we will talk about the PGX Putter and help you determine if it would be a good fit for your game. The models that we focus on are the men's PGX putter options.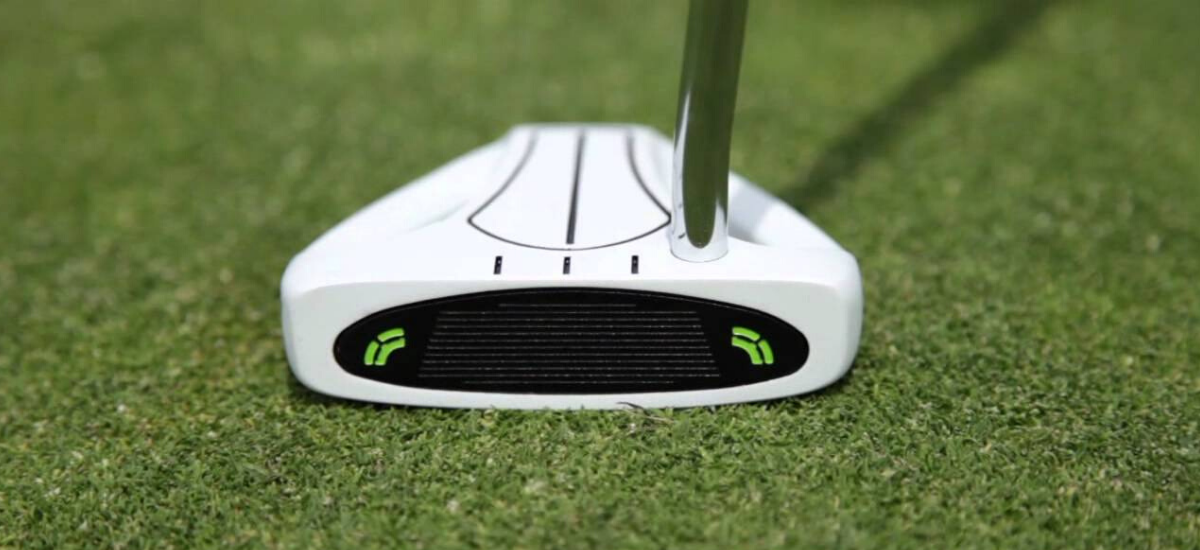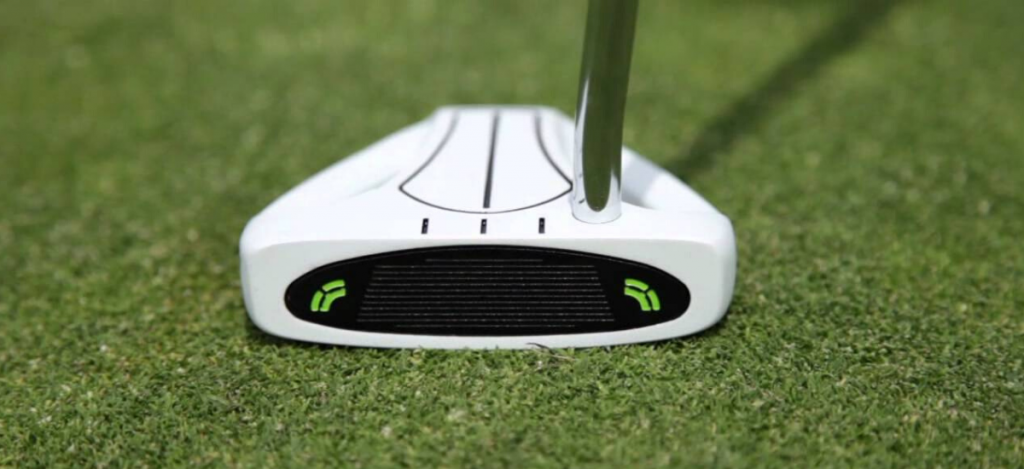 Features and Benefits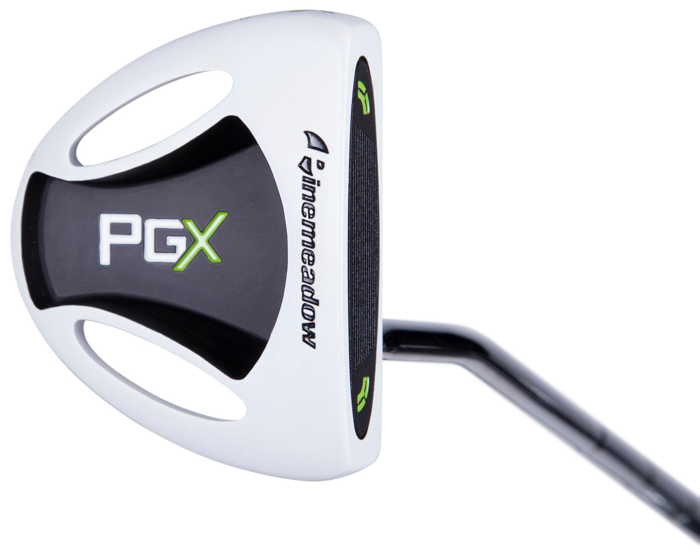 Player Profile
The Pinemeadow Men's PGX putter is a mallet putter built for the mid to high handicap player. If you have been struggling with a blade and don't want to put too much money into trying out a mallet, this is a perfect option for you.
Players that look for impeccable feel and weighting should look into another option than the Pinemeadow golf men's puter.
Look/Sound/Feel
The Pinemeadow golf men's PGX putter has a precise white finish that helps it to stand out against the green grass. Players that need this stark contrast for alignment and proper stroke will love the look of this putter.
The sound is about average for a lower-priced option, nothing too clunky but certainly doesn't click like a Scotty Cameron.
As far as feel is concerned, a mallet putter is going to feel a little stronger at impact than a blade, and this Pinemeadow golf men's putter is no exception.
Some customers have had trouble with the faceplate coming off on this golf club, but that seems only to take place in rare instances.
Shaft and Length
This putter comes standard in a 34-inch length. Considering this Men's PGX putter is a value brand, there is no way to order these golf clubs custom.
If you one in a different length, a local retailer should be able to get that done for you. This putter weighs 380 grams making it best suited for faster greens.
Forgiveness
When it comes to making your final decision on a putter, you will want one that gives you some help when it comes to alignment lines. There are many great golfers out there who still struggle with alignment.
The men's Pinemeadow PGX putter features several aiming lines on the white finish; the lines extend across the entire top of the clubhead. This is especially helpful for players who have a straight back and straight through putting stroke.
Price
You will not find a putter (of decent quality) priced lower than the men's PGX putter. This is without a doubt a value-priced option that will likely not appeal to lower handicap players.
Is the Pinemeadow Golf Men's PGX putter a good value?
If you are looking to keep the cost down but want a consistent mallet-style putter, the PGX can be a great choice.
If you are looking for a premium feel, weighting, and consistency, you will likely have to spend a bit more than this putter is offered for.
---
Pinemeadow PGX Putter Review
Check out the review video below:
Alternatives
If the Pinemeadow golf brand is not for you, we have done a quick review of a few other putters out there that could make more sense for your game.
If you are still looking for a bargain-priced putter, but the white finish is not your style, the Ray Cook Silver Ray could be a good option for you.
This golf club manufacturer is very similar to Pinemeadow golf men's PGX line for several reasons. It is one of the least expensive putters on the market, but it looks almost identical to the TaylorMade Spider.
Also, Read – Scotty Cameron Select Newport 2 Review
It is a non-traditional mallet-style putter available in Green, White, Red, and Black. The feel on this one will be similar to the Pinemeadow but certainly nothing like the TaylorMade.
---
Cleveland is a bit more of a household name than the other brands we have discussed. Cleveland has earned this name, and it is in large part due to their putters and wedges.
The Huntington Beach line features a broad range of incredible putters, but the #6 is a very classic mallet that would be a great alternative to the men's PGX putter.
The Huntington Beach is going to be price at about double the cost of the PGX, but it comes with a 304 stainless steel face and a few different length options.
If you want something with some added feel but still don't want to break the bank, this is a great alternative.
---
If you don't mind spending a little more money than our other options, the Odyssey White Hot Pro 2.0 could be for you. Odyssey is a top name in golf putters, and it has everything to do with feel, forgiveness and consistency.
Golfers keep their Odyssey putters for their entire life. This model features some contrasting colors to help with alignment and a laser milled insert for steadiness.
For a reliable option that you can turn to when you need that four-footer for par, take a serious look at the Odyssey White Hot Pro.
---
Conclusion
With the precise white finish, this mallet putter is a reliable option for the mid to high handicapper, not looking to spend a lot of money. The clean white color stands out against the green grass and makes this club easy to hit on line.
In this review, we also mentioned the Cleveland Huntington Beach as a more expensive but very high-quality alternative to the PGX. You don't need to break the bank on a new putter, just be sure to choose one that fits your game.