Who Are We | About SkilledGolf
The aim of SkilledGolf is to improve your golfing experience. Since 2016, we have been working in this area and have reviewed around 1800 of the finest products for you. Along with the greatest fitness and skill development methods, we also discuss the most recent advancements in golf. As a team, we are always there to assist you in making informed decisions for your golfing career.
Please keep visiting our website for the most recent information buying guides, and product reviews for golf gear, equipment, and accessories.
We love hearing from golfers all across the world. To get in touch with us, please email us at [email protected]
What can we provide you with?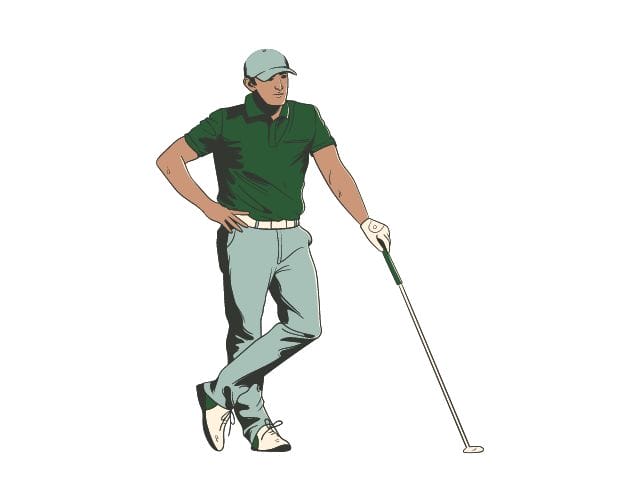 We are here to provide the most credible information for professional golfers. Due to the authenticity of our information, we are regularly mentioned by a variety of well-known websites, including Sports Fanfare, Golf Influence, Harvesthosts.com and more.
All of our content is designed to help users launch their chosen careers while growing and staying abreast of developments in the Golf industry.
Meet the Skilled Golf Team!
Henry Foster​
Expert Reviewer
On a warm summer evening of 2017, after coming back from a game of golf with my friends, I thought of a joke that my friend Ben had made on the green:
"Henry, you may know everything about the new golf clubs, but it's no use to me because you're always telling me what I should play mid-game and not before."
I love following the January releases and finding what's in the bag of most pros to adjust my own sets, but until then, all of this lived in my head only. And that's when I decided it was time to pool that knowledge and take up Golf Writing!
I began playing golf as a hobby and quickly became passionate about it. As a professional golfer, I feel admiration for my job and have had a sense of accomplishment in my career because of my conscientiousness and extraversion.
I acquired the information required and always had a desire to share that knowledge with other golf enthusiasts, which is why I developed this website to educate individuals in becoming informed about all the resources available on Golf.
Brittany Olizarowicz
Expert Writer
I started playing golf at the age of seven. I instantly fell in love, and it became my passion. I would wake up before everyone in the house to go outside and work on my golf game, regardless of the weather conditions. In High School, there was no girl's golf team, so I played a season on the boy's team (was undefeated) and then started a girl's team. I was lucky enough to earn a full golf scholarship to St. John's University, where I won the Yale Invitational as well as the Columbia Invitational. College Golf was a fantastic experience and one I would repeatedly do if I had the chance.
After college, I turned Professional but fell in love with teaching the game of golf. I became a Class A PGA Professional and had hundreds of students from ages 3 to 93 come to me for lessons. Teaching and player improvement is my passion. Helping an autistic child learn to play, coming up with a pre-shot routine that helped an elderly man with a tremor be able to continue the sport he loved, being a "shrink" for the dentist who shanks every single bunker shot, seeing my female students get enough distance to hit it over that pond blocking the green finally, each and every one of those moments mattered to me.
Golf is a game that only golfers understand. I remember being a kid and hooking the ball and figuring out why I couldn't wait to share that info with my students, and I have lots more info to share! I've been sharing my golf knowledge by writing for almost four years. Writing about golf helps me share all of my knowledge while still getting to be there for my family every day.
Today, I'm just as much of a golf nut as I ever was. I've been incredibly blessed with a six-year-old son and a three-year-old daughter (yes, they both have clubs in their hands already). Golf has become a family event at this point in my life. It's a dream come true to watch my children fall in love with the game.