When I first started playing and teaching the game, the options for golf balls were not nearly as extensive as they are today.
Golfers had to choose from hitting something that felt like a rock or hitting something that felt like a glob of jello. There really was no in between.
As times have changed, the number of golf ball options have greatly expanded. The choices out there have much higher performance and an incredible feel.
In today's golf world, it does not matter if you are a low handicapper, high handicapper, or are just starting out the game; there is a golf ball on the market that will be well suited for your game.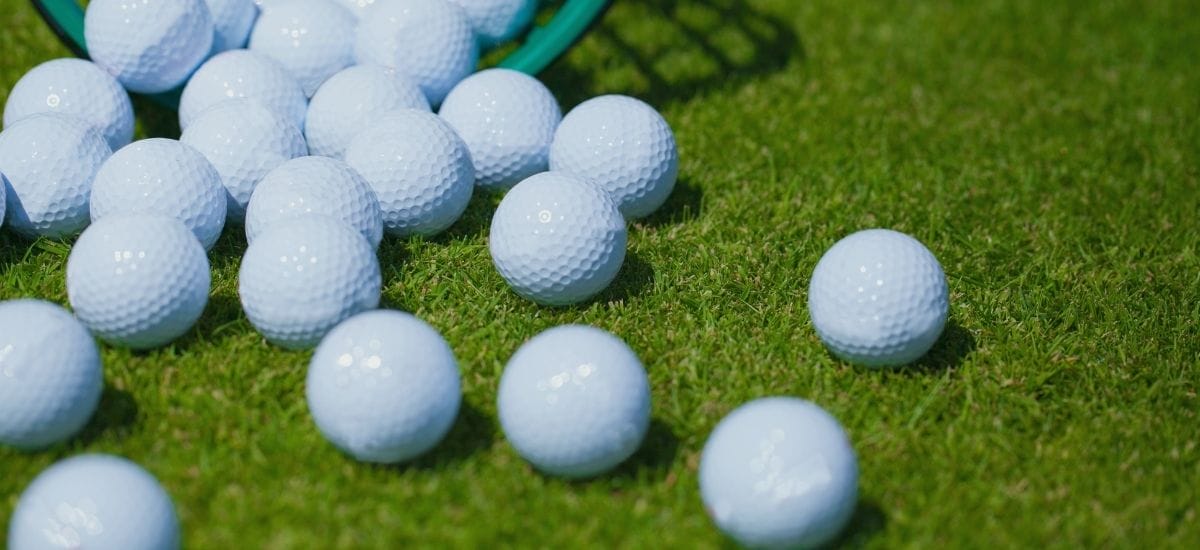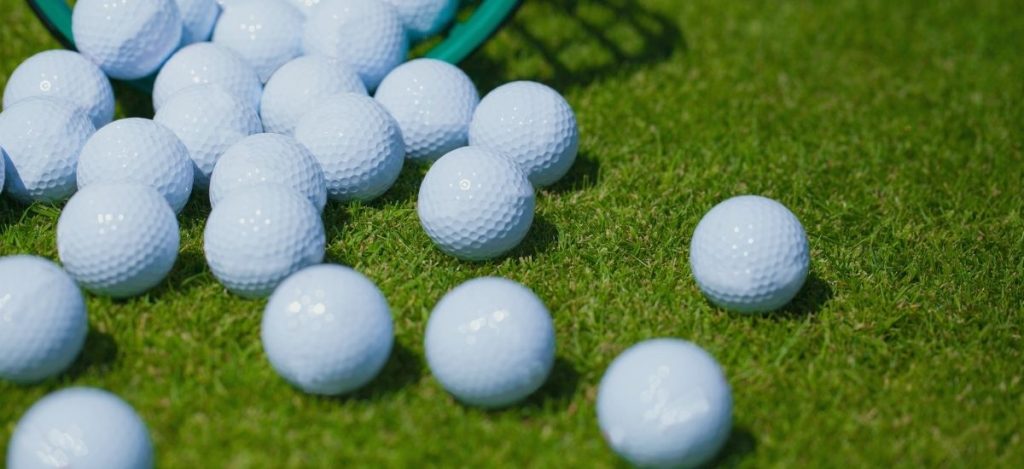 Golf Balls For Player Types
When you choose the best golf ball for your game, it is essential to consider what type of player you are.
The kind of player you are is usually broken down by your age/gender and your golf handicap.
You will fall into more than one category and have to choose something that most closely matches you as a player.
Senior Golfers
It is an unfortunate truth that as golfers get older, they start to lose some of their swing speed. There are a few things that seniors can do to help get some of this speed back.
For starters, they can play with lighter clubs, but they can also use a lower compression golf ball.
A low compression golf ball with low spin is the best choice for seniors. Something that has a soft feel in the short game area helps to make sure that the senior can still keep their skills sharp around the greens.
I've been pleasantly surprised numerous times by 80 year old golfers that can handle a golf green much better than their 30 year old playing partner.
Beginner Players
Beginners are going to lose a lot of golf balls. When I start a beginner student out with a ball, I always look for a mix of both distance and forgiveness; truly, this is the perfect combination.
If it turns out the beginner is a bit of a weaker player, we can upgrade to a pure distance ball.
However, one of the most important things to establish for a beginner is good ball flight and lots of feel around the greens. A cheaper distance ball with a soft feel is a perfect choice for a beginner.
Low Handicappers
Low handicappers are going to need premium golf balls. The lower handicapper typically plays with something like the Pro V1 and Pro V1x form Titleist.
You may also see a batter player using the Srixon Z Star or the Bridgestone Tour B X.
Essentially what the lower handicappers will look for is a slightly higher compression core, three piece design at a minimum, and lots of spin on chip shots.
These golfers are the ones that are going to want a high greenside spin rate to get the performance they need.
Mid Handicappers
Mid handicappers have so many excellent golf ball irons for them on the market. These players are the ones that can choose something a bit more premium like the Titleist AVX or the Callaway Chrome Soft, or they can choose something cheaper like the Callaway Supersoft.
Many mid handicap players will keep two types of golf balls in their bag. The first one will be a high performing one for the rounds that really count; the other is a cheaper ball for those rough days on the course.
High Handicappers
Did you know that a golf ball could be forgiving? Well, it can!
Higher handicappers are going to want a ball that has a low drag cover material and very low spin. This will help to eliminate some of the slice type shots that higher handicappers tend to struggle with.
Most high handicappers go with a two piece ball because of the pricing.
However, if you are a golfer that scores high but hits it relatively straight, the three piece ball will give you a lot more spin control and sometimes better energy transfer as well.
Women Golfers
Women golfers are sometimes like the senior golfer in the fact that they tend to lack high ball speeds.
Women should look for a low compression ball that gives them the low driver spin but soft feel around the greens. Most of the golf balls made for women are 2 piece golf ball options.
For a woman golfer that wants a better feel and more short game performance, it is absolutely acceptable to use something that would generally be considered a men's golf ball.
Sometimes the only difference between some of the men's and women's golf balls is the color or the compression.
Juniors
Junior golfers have slower swing speeds than adult golfers. They are working on getting their mechanics down, and from there, they will need to increase their speeds.
The best golf ball for a junior is something that has extremely low compression.
The ball may not be labeled as being something for a junior golfer to do, but as long as they use a soft feel ball with a lower compression rating, they will have tons of success on the golf course.
Some juniors have been known to use the Titleist Pro V1 because it's a great feeling golf ball, but it is not always the best choice off the tee.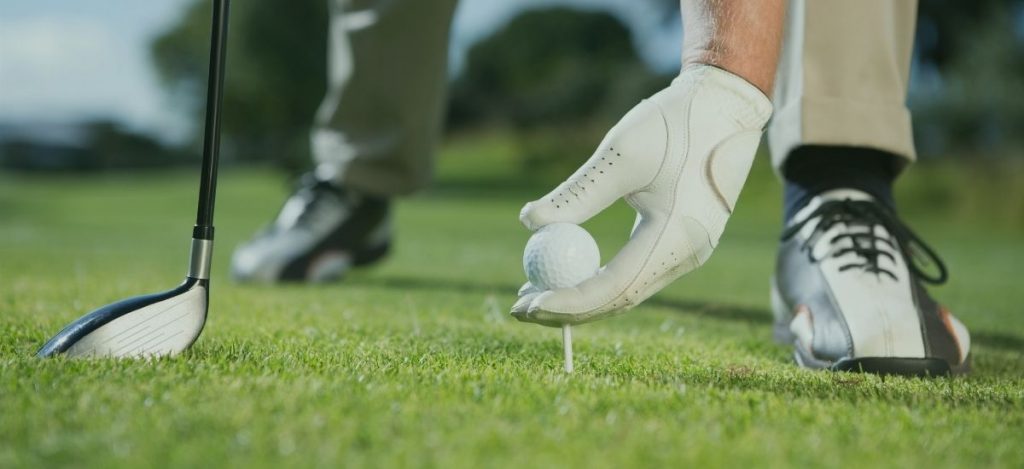 Best Golf Balls By Category
Certain golf balls are best used for certain things. If you want a golf ball that travels a long distance, it may not be the best around the greens.
If you need something low in spin but still has a great feel, you could end up paying a bit more. Golf balls fit into categories based on their performance; here are some of the top categories and the benefits of each.
Best Practice Golf Balls
Practice golf balls are great for a day of practice on the course or for a ball to use around your yard when chipping and pitching.
A practice golf ball does not need to be as high quality as a tour level or professional ball because it is not used in competition.
When choosing a practice ball, there are even foam or plastic choices out there. The best practice ball for your game is the one that will most closely emulate what your ball flight is doing on the golf course.
If you slice the practice ball, you will want it to show you so that you know you may be slicing it on the golf course.
Best Golf Balls For Distance
Distance golf balls are usually a two piece ball with a high energy rubber core. The distance balls are built for golfers who want a low spin off the tee, high launch, and low drag.
Most are made with a dimple pattern that will create less drag as they cut through the sky.
As a golf professional, I can understand that golfers want to hit the ball further. However, choosing a distance ball that goes five yards further is not a smart choice if you are giving up feel around the greens.
The five yards you can make up for the performance around the greens is very difficult to do without the right golf ball in play.
Best Low Compression Golf Balls
Low compression golf balls are made for slower swinging golfers. If you feel like you are making good swings, but the ball just does not jump off the club face, the best golf ball for your game is going to be the lower compression.
Low compression golf balls will help you increase your ball speed. They are usually a two piece golf ball, and some will have a dimple pattern to help around the greens as well.
Overall the low compression core is a good overall choice for the average golfer.
Best Glow In The Dark Golf Balls
Glow in the dark golf can be quite a bit of fun. The most important thing to remember when you play glow in the dark golf is the length of time the ball will glow.
Once you hit a glow ball, you will only have a certain amount of time before the ball stops glowing.
Glow golf can be expensive by the time you gather all of the equipment. You will probably only purchase six of these golf balls at a time, as they typically are a bit more expensive than other traditional golf balls.
The glow balls will usually only work for a certain number of strikes, which should be taken into consideration when purchasing.
Best High Visibility Golf Balls
The trend of colored golf balls is continuing to grow. Golfers are realizing that they are stay focused on their shots and find their ball easily should it end up in the woods.
The great thing about high visibility golf balls is that you can purchase premium golf ball choices in these high visibility colors now.
Having been around this game for a long time, I can tell you there are a few colors that you will want to stick with if you really have a hard time seeing your golf ball.
Look for the green, yellow and orange. These three tend to stand out the best. There are companies out there making blue, red, black, and other colors, but they are certainly not for everyone.
Best Low Spin Golf Balls
Most golfers are going to want a low spinning golf ball for their tee shots and a high spinning golf ball around the green.
The two piece ball tends to be low spin from the tee; the four-piece ball is going to have both distance and spin performance.
High spin around the greens will give golfers the chance to stop the ball quickly and get it to within just a few feet of the hole.
Something like a Titleist Pro V1 will be lower spinning off the tee and higher spinning around the greens.
Best Golf Balls For Slice
Players that slice the ball tend to lose a ton of distance. Slicers often shop for distance golf balls because they just want to get some of their distance back.
If, however, you learn how to straighten out your slice, you will easily get your distance back as well.
The best golf balls for a slice will be those that are low spinning off the tee and have a low drag dimple design.
Golf balls can certainly help straighten out a slice, but they won't cure it. Players that are serious about curing a slice will need to work on their swing at impact.
Best Golf Balls for Golfers On A Budget
Unfortunately, golf balls are reasonably easily lost. If you are a golfer that goes through several balls in a round, you will want a cheap golf ball.
The good news is that there are some great cheap golf balls on the market that make the game much more enjoyable for a much lower cost.
When you purchase a cheap or value golf ball, make sure that you are choosing something with the right compression for your game.
When you buy an inexpensive ball that is high compression and you have a slower swing speed, you will not get the best results.
Golf balls have come down in price a bit from years past, sometimes paying a dollar or two more can buy you much more performance.
Best Golf Balls For Low Swing Speed
Chances are, a slower swing speed player will not have much luck with distance. Distance off the tee is especially going to be a problem.
The best golf ball choice will be the one that has the proper spin levels to allow quite a bit of roll.
The best golf ball for slower swings will be something that is easy to compress. Sometimes these golf balls will lose a bit of spin around the greens, but they are still going to perform the best from the tee
Best Golf Balls For High Swing Speed
Higher swing speed players will do best with something like the Pro V1x or the TP5x. These balls are built with a durable cover and lots of great feel and spin around the greens.
If you have lots of swing speed, you may as well use it to help you perform around the green.
A golf ball for a high swing speed player needs to come with a durable cover. These high speeds tend to split the golf ball at times and cause some issues with longevity. I
t's also essential for a higher speed swinger to use something with a low spin off the tee. When side spin is applied to a golf ball at a high rate of speed, the results can be detrimental.
Read Also:
Conclusion
There are many golf balls on the market, and finding the best golf ball for your needs may take a little time.
The good news is that you can use these categories to break down some of the differences and get a start looking for the product you need.